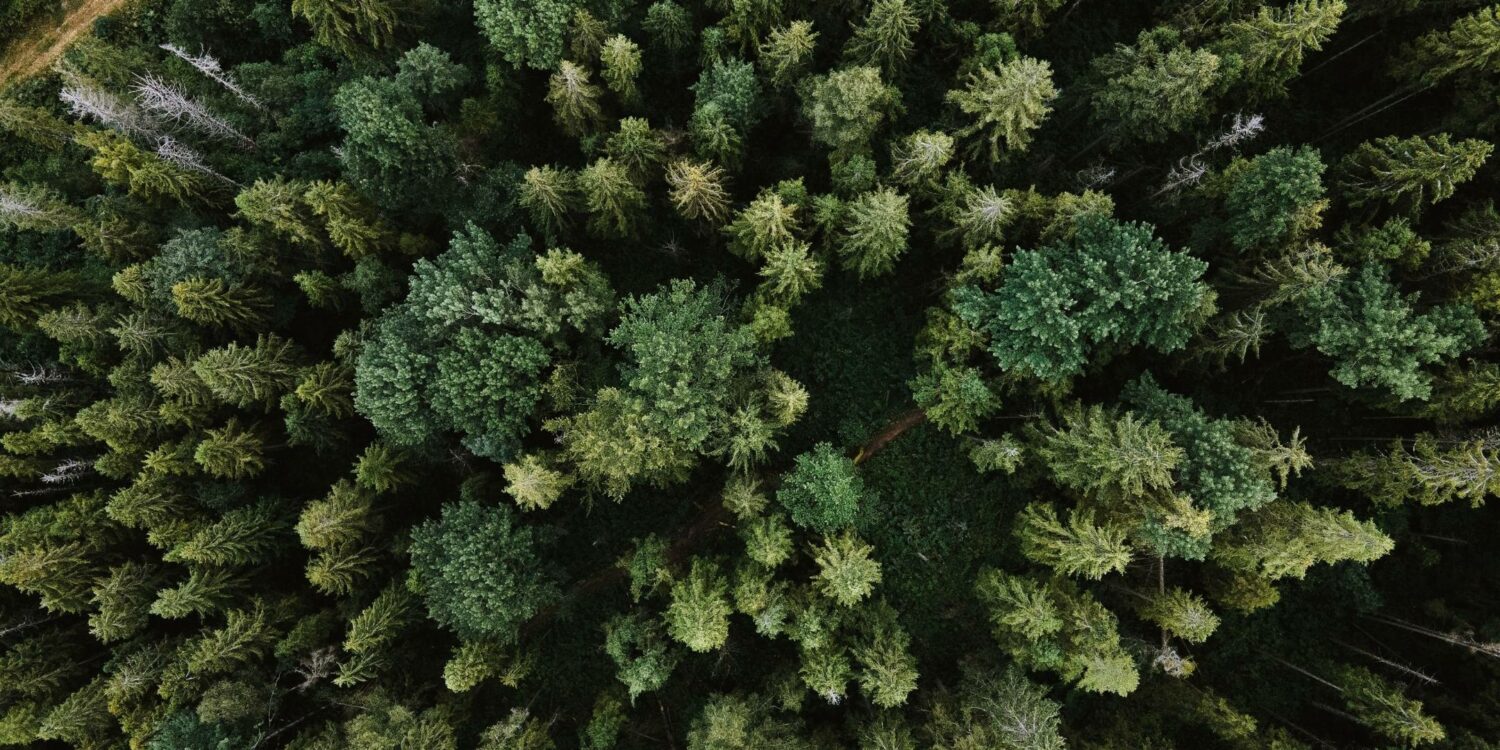 Business can no longer ignore people and the planet
The Interdependence Coalition is setting out to change company law at a European level, so we can truly unleash the power of business to be the force for good.
But influencing policy across the region is a long-term ambition that will require time, evidence, and strength in numbers. With the launch of the Interdependence Coalition, we aim to:
Build a strong case for stakeholder governance and management through research and case studies from companies that are leading the way
Demystify the concept of stakeholder governance and management and equip more businesses with resources to engage their directors
Build a coalition of leaders across business, academia, law, policy making, and environmental practice to speak with one voice on the changes we seek in response to the European Commission's proposal on Sustainable Stakeholder Governance
To date our starting point is the Consultation on Sustainable Corporate Governance. Learn more about how this consultation fits into the European regulatory context here.
The progress on the Sustainable Corporate Governance consultation has been as follows: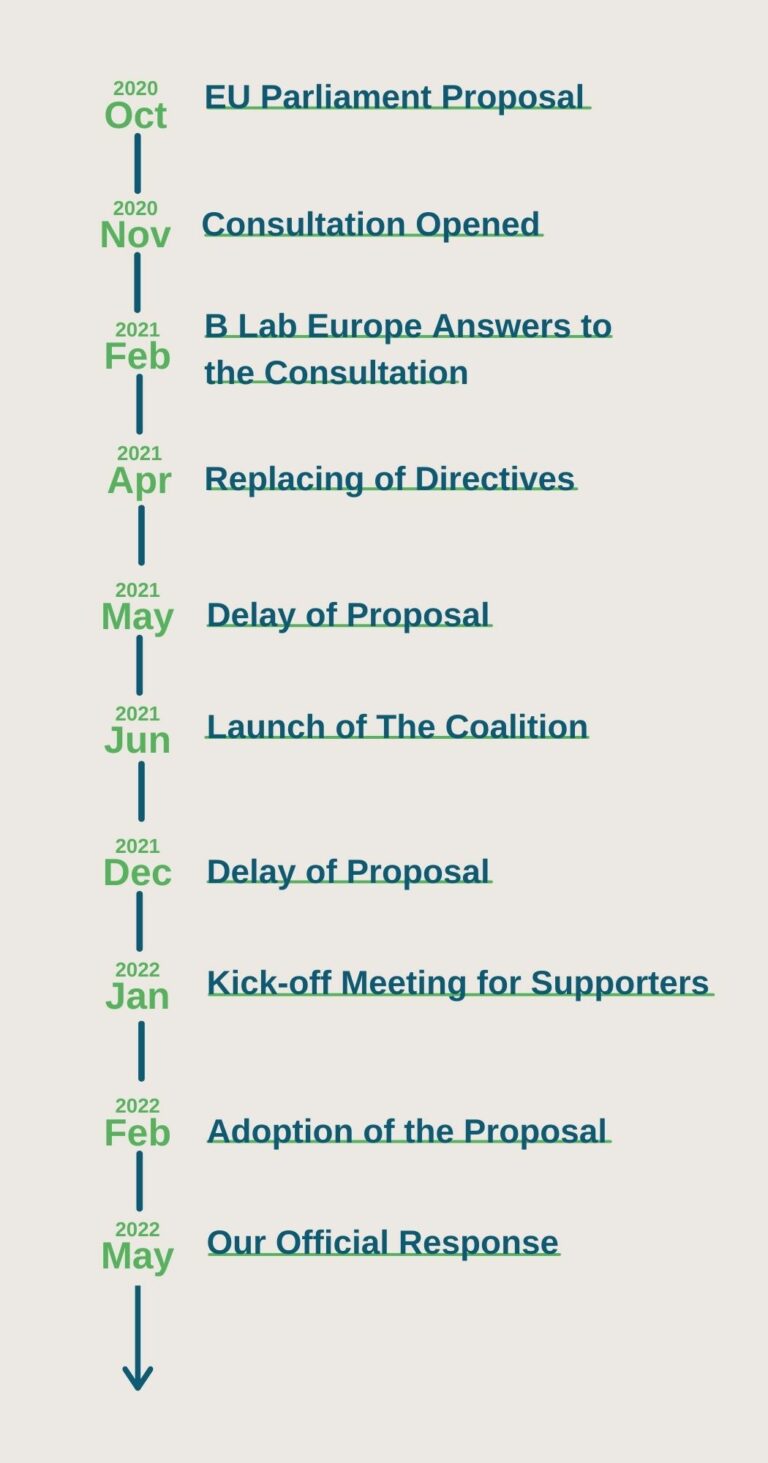 October 2020:
EU Parliament exhorts the European Commission to extend "Directors' duty of care and additional measures to make corporate governance more sustainability-oriented"
November 2020:
EU Commission opens up a consultation on Sustainable Corporate Governance
February 2021:
B Lab Europe and The Good Lobby led a process to submit a collective response to the consultation, signed by over 60 Companies, summarised in this cover letter, and this press release
EU Commission produced a summary report on responses from the Consultation (downloadable here under "Contributions to the Consultation")
March 2021: European Parliament publishes a resolution with recommendations to the Commission on corporate due diligence and corporate accountability (download here)
April 2021:
EU Commission brings in the DG Internal Affairs to work on this proposal alongside DG JUST (Politico, May 2021)
May 2021:
EU Commission delays the adoption of a proposal on Sustainable Corporate Governance until the Autumn (Politico, May 2021)
June 30th 2021:
Interdependence Coalition is launched
October 2021:
The European Commission was expected to adopt a proposal in June 2021, but this has now been delayed for the third time.
February 2022:
The European Commission has published its proposal on Sustainable Corporate Governance. Read our response here.
April 2022:
The Interdependence Coalition is analyzing the remit and scope of the Directive to determine its position, which will be shared in May.
May 2022:
The Interdependence Coalition has submitted its response to the EU. Read more here.
November 2022:
Parliament to agree its negotiating position.
Sign up now to help shape this Coalition.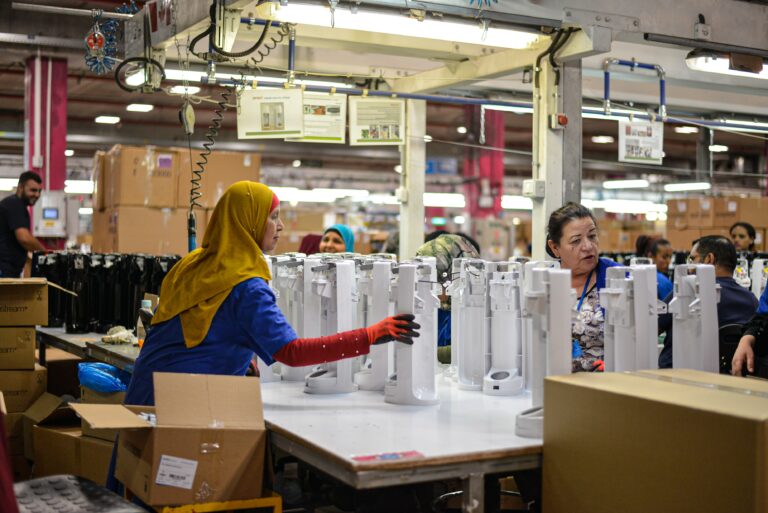 Unpacking Stakeholder Governance
While the concept of stakeholder governance and management has been gaining a lot of traction, there are still many myths and misconceptions about what it means in practice to run your business in the interest of people and the planet.
For starters, we can define stakeholders as all those who either contribute to, and/or are affected by the business and therefore have a "stake" in it.
How to Take Action
6 items